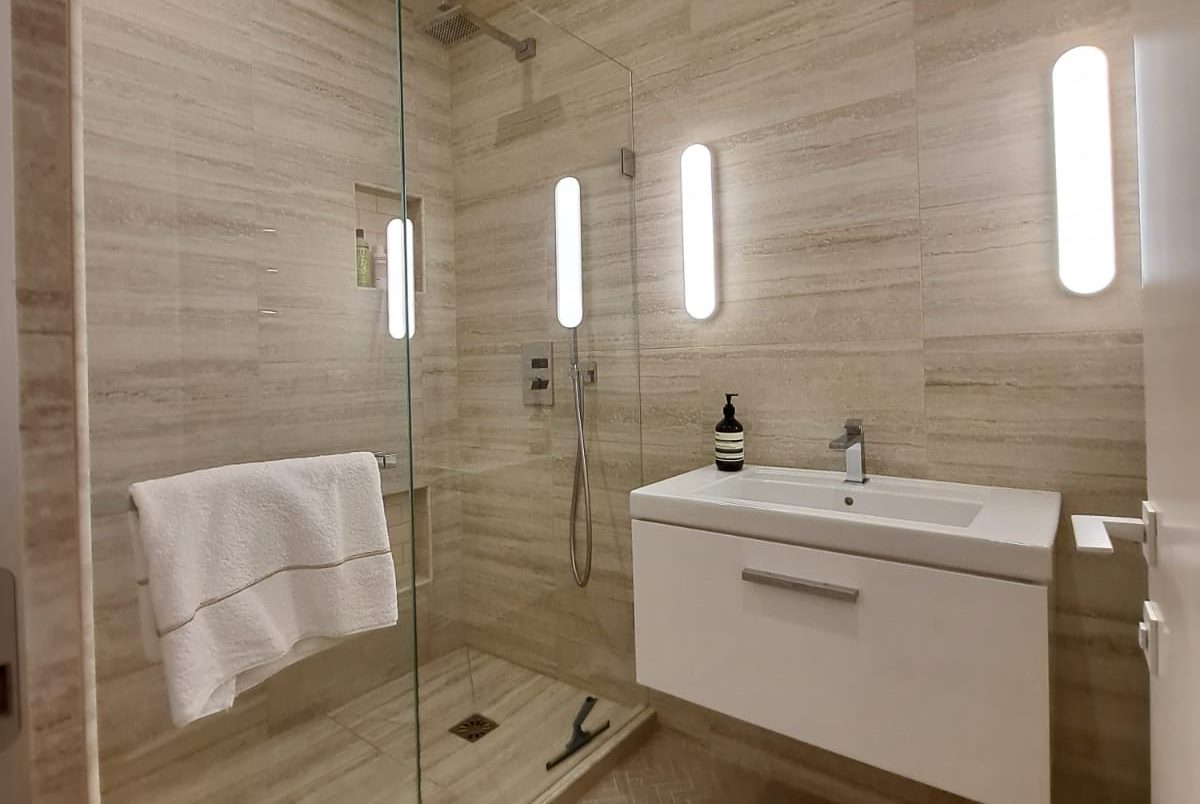 17th century townhouse, Antibes
Situated in old Antibes, this 17th-century townhouse was given a new breath of life for our clients to enjoy.
The flooring was replaced with a combination of stone tiles and parquet. The stone wall in the sitting room was originally there, but we repointed it. In the entrance hall, a glass window is placed on the floor to allow maximum light into the home. An impressive one person elevator was installed, from the ground floor to the top terrace. All bathrooms have their unique design – marble, retro tiles, and tiled slabs. Particular attention was paid to the design and manufacture of the new staircases from the ground floor to terrace level, which lend a contemporary feel to the interior.
In addition, our clients and architect focused on the details of the lighting within the home, ensuring there is a cosy and bright ambience.