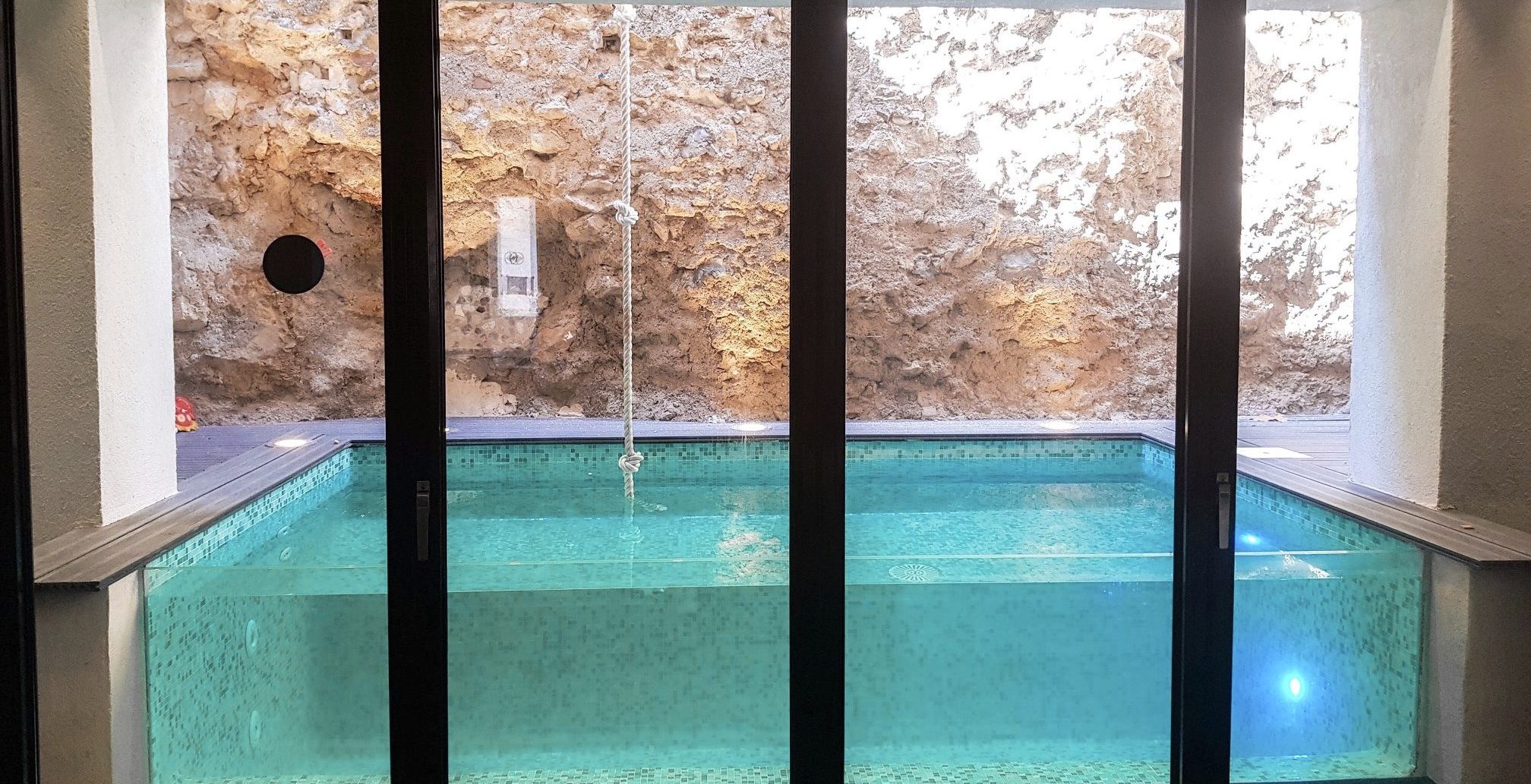 17th Century Town House, Antibes
A total renovation of a four-story, 17th-century townhouse in Antibes.
DecoBuild transformed this worn down 17th-century house into a modern and luxury home, yet maintaining the character of the old. A first class choice of interior materials highlight the contemporary design that the client wanted. The extensive use of glass partitions maximises the natural light and space. The project also included special work such as, a sauna, marble walls and the outstanding feature of a swimming nook.